Every single year in the music industry you have those individual few that stand out from the crowd and become cult figures in their respected fields. 2016 is perhaps the finest example of that as we have had so many incredible things happen involving so many incredible people who deserve recognition. Whether it be the rejuvenation of a genre, or the truth that they spoke, or just their quirky nature which made people fall in love with them, these people always fill our hearts with joy and become some of our favourite people if they weren't already before. They act as reminders that musicians are human and there is still life in the old dog yet. These ten people are fantastic personalities and deserve credit for the passion they have brought to their craft and to the world, particularly in 2016.
10: Lil Yachty
An unlikely hero it has to be said, but 19 year old Atlanta rapper Lil Yachty has given us all reason to be cheerful this year, creating some of the catchiest songs of the year and being a very creative, positive figure in the hip-hop industry. 'One Night' became a huge hit for Yachty, who quickly followed that success with a mixtape under the title Lil Boat, which was not only well received by myself, but also by keen connoisseurs of rap music. The guy sampled Finding Nemo in that mixtape, he is an absolute sweetheart and is getting the positive reinforcement he deserves. Yachty, who's real name is Miles Parks McCollum, also featured on perhaps the catchiest song of the year by Big Baby D.R.A.M. called 'Broccoli' where his wacky style makes us all fall in love with him. He also featured as a model for Kanye West's Yeezy Season 3 fashion show at Madison Square Garden and I have to say he killed it. Expect big things from Lil Boat and his Sailing Team in the future, but for now let's just enjoy the good times he has given us this year alone.
9: Mick Jagger
A tour, new music and becoming a father, all at the tender age of 73. It's been quite the year for the Rolling Stones front man as people of his age would usually be settling down to cups of tea and perhaps playing a spot of garden bowls but oh no, Mr Jagger has other ideas. Releasing their first album in 11 years, the Stones came back with a blues cover album called 'Blue & Lonesome' and it was immensely well received, stating that Jagger in particular sounds no different to how he was in the prime of his powers through the 60s and 70s. That alone is impressive, but to also go on a Latin American tour before that in February of this year, playing to countries such as Cuba, Argentina and Peru, the band confirmed their superhuman tendencies and that they are indeed immortal. Performing to over a million people is hard enough in your twenties, let alone as a pensioner like Jagger is but he still owns the stage and has the stage presence of prime Mick. He also very recently had his eighth child, his only one with current partner Melanie Hamrick and that is quite some going for a man who is also a great-granddad. More power to you Sir Mick, enjoy some well deserved time off because this year has been crazy.
8: Frank Ocean
What a year it has been for Frank. Year upon year we were all awaiting his follow up album to 'Channel Orange' and 2016 would be the time we would be granted our wishes. We weren't just given one album, oh no, he gave us two absolutely stunning records which both in their own right show the former Odd Future member off as one of the best artists around at the moment. After months of speculation and rumours we were told that it was on the way and in that incredible weekend in August, Frank Ocean released both 'Endless' via livestream, and 'Blond' for studio sale. It is believed that 'Endless' was released in order to oblige and seal the end of his contract at Def Jam Recordings and to go in his own direction as part of the record company 'Island' but we don't have a problem with hearing two albums from him. 'Blond' is undoubtedly one of the best albums of the year and that alone is enough for him to be a hero in our eyes. Not only that but Ocean also completed his time at medical school and earned his doctorate this year, good going for a young man who not so long ago was part of Odd Future. A stunning vocalist, a stunning artist and an immensely intelligent man, is there anything not to love about Frank?
7: DJ Khaled
His Snapchat is absolutely golden and provides millions with entertainment every single day, but that isn't the only great thing Khaled has provided us with this year. His motivational speeches on the social media platform have been said to help so many people around the world and he has become somewhat of an inspiration solely for his daily activity on Snapchat, not many have the credentials to pull that off. The success of this has resulted in Khaled writing a book titled 'The Keys' where he continues to speak about not only his own success, but also the main tips of how to make it for yourself. As well as Snaps, he also put in hard work musically too, releasing his most commercially successful album to date, titled 'Major Key' with a colossal feature list containing some of the biggest names in hip-hop; a list which includes Kendrick Lamar, Drake, Jay Z and Lil Wayne. The album went to number one on the Billboard charts and has been Grammy nominated. As well as this he had the pleasure of introducing his first child to the world, all of which was broadcast on Snapchat with popular Khaled tunes in the background. It is hard to dislike Khaled and the message he spreads, and it is even harder to argue with the success it has brought.
6: Donald Glover
A truly memorable year for this multi-talented man who is perhaps best known as Troy Barnes in 'Community' or as the rapper Childish Gambino, a name he got using a Wu-Tang Clan rap name generator. He has come a long way since those days and has now gone on to write, produce and star in his own TV show 'Atlanta' which gained a remarkable reception and has already been signed for a second series. A gritty comedic drama about rappers trying to make it big in the rough streets of Atlanta, Georgia, Glover managed to connect with so many people and create a thoroughly enjoyable television show. He has also been cast in the new Spiderman: Homecoming film as well as the as yet untitled Han Solo spin-off of Star Wars where he will play Lando Calrissian. As if all of that wasn't enough he has also returned to music, but not in his usual hip-hop atmosphere. He has pushed himself way out of the comfort zone and taken a soulful funk route where he honours many of his musical idols to create a truly mesmerising album titled "Awaken, My Love!"  which is without doubt his best musical work to date. Glover has become a global star in 2016 and it looks like the only way is up for him.
5: Beyoncé
Queen Bey has had quite the year and it is easy to see why she has taken many people's title as the musical hero of the year thanks to her stunning 'Lemonade' album which was released earlier this year. Before any of that was discussed she had the small matter of headlining the Superbowl haltime show and she did a phenomenal job, channelling all of her power and authority to make people sit up and listen to what she had to say. Performing 'Formation', her lead single from the album, Beyoncé stood up and told the world what she thought of police brutality, of racism and of sexism in America while dressed all in black leather and saluting black power. That performance alone proved her worth as a heroine of the black community she was once mocked by for 'trying to be white'. 'Lemonade' soon followed after the allegations of Jay Z cheating on her and it is safe to say she had the last laugh with this empowering body of work. Publicity stunt? All just a hoax for money? All we know is that she earned serious credibility and serious money for it, as well as NINE Grammy Nominations. What a year for Bey and it is sure to get better when she takes home a handful of awards at the Grammy's.
4: Bob Dylan
We thought it was heading towards a pretty quiet year for American singer-songwriter Bob Dylan, that was until he was handed with the greatest honour of all, the Nobel Prize for Literature. It was announced on October 13th by the Nobel Prize Committee that Dylan would win the award "for having created new poetic expressions within the great American song tradition" and that is something nobody can disagree with. A career lasting over half a century was wonderfully encapsulated by this one celebration of his work and it was one of the biggest moments in musical history, with him becoming the first musician to EVER win the award. After winning the award Dylan has gone on to announce shows all over the world including a tour of the UK for 2017 and that much will provide a huge buzz all over the country. his influence and legacy has arguably now become unrivalled and such an award being granted deserves a place high in this list. Bob, you are an absolute treasure of our planet.
3: Chance The Rapper
Lil Chano from 79th sure has come far in 2016. A biblical start to the year saw him steal the show on Kanye West's album opening song 'Ultralight Beam' where Chance appeared possessed by Christ himself and delivered one of the best guest verses ever on a Kanye song. That song has gone on to be Grammy nominated and it is no surprise when a feature like that is on it. In his own personal work Chance The Rapper has taken centre stage and become a household name as well as a loveable young man who feels blessed every single day to do what he loves. His highly anticipated third mixtape 'Coloring Book' became one of the success stories of the year and peaked at number one in the Billboard charts as well as being awarded with a Grammy nomination for Best Rap Album. He has gone on to gain seven nominations this year from the Grammy's, and that is with a mixtape, he still continues to be self-produced and make his money from merchandise and touring and I for one admire that. He has given us all fresh optimism for the future of the hip-hop genre and made Chicago proud of him, as well as making us all fall head over heels for his positive attitude and die-hard faith in God.
2: Skepta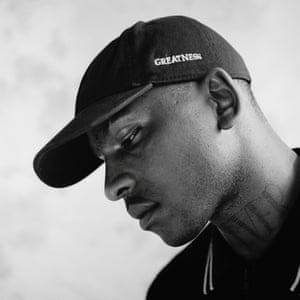 Groundbreaking to say the least for North London's own grime artist. Joseph Adenuga, otherwise known as Skepta, has been an MC for over a decade now but is only now really receiving the true attention  he deserves, notably so with Boy Better Know's big slot at Reading & Leeds Festival this year. His latest release 'Konnichiwa' has already gone down in grime folklore and will also be down in British music history too thanks to the incredible victory it gained at the 2016 Mercury Music awards, winning the main award and pipping the likes of The 1975, Radiohead and the late David Bowie to the award. From huge hits like 'That's Not Me' or 'Shutdown' to the tough upbringing anecdotes of 'It Ain't Safe', Skepta took a long road down memory lane to create this album and as a result created a huge record full of memorable tracks. He is just a lad from a Tottenham council estate who is now best friends with Drake and has been regarded as the man with the best UK release of the year, astonishing.
1: David Bowie
Perhaps the most iconic solo artist this country has ever produced, and without doubt the most heartbreaking celebrity death we have had to cope with in years; David Bowie's influence on not just the music industry but the world as we know it is untouchable. A fashion icon, a musical dynamo, a film guru, the list could go in terms of Bowie's accomplishments during his 69 year stay on this earth but one thing is for certain, we were not worthy of his presence. His parting gift for us was his final album, released a week before his passing, 'Blackstar' was purely a goodbye message, an insight into his struggle and the traumas he has kept hidden away for so long for the sake of us. Let me tell you this, it was a bloody good parting gift too, an album full of diverse musical avenues and emotional lyricism, it is his best work for years. For anyone other than David Bowie to be the hero of 2016 would be ludicrous and the celebration of his life we have witnessed all year round, the inundation of farewell messages and stories of his character help ease the pain of his loss. This Starman has finally gone back up to the sky, he came down to meet us and truly blew our minds.