February has seen even more huge names announcing their musical comebacks, it has also seen unexpected drops and even more unexpected collaborations. From Stormzy to Calvin Harris to Katy Perry, I have the big releases covered and rated for you here. So if you haven't heard them already, lets show you how good or bad these new singles are from some of music's biggest hitters. These are coming every moth so keep your eyes peeled for the start of the month and reflect on that month's singles.
Stormzy – Big For Your Boots: 8/10
Big Stormz is back and he is back with a bang. Hard as it gets and a serious bounce to the beat, it has been a long time but trust me Stormzy isn't rusty, he is on fire here and his flow is better than it has ever been. I love the Adele reference too as he drops all these disses on people and then says "you're never too big for Adele", class. This is a song that people will be repping for a long time I am absolutely sure of it and it is right up there with one of his best technical performances yet. Don't sleep on Michael.
London Grammar – Big Picture: 9.5/10
A month after their comeback single, London Grammar are moving closer and closer to their return album with this second single here. I would say I even prefer this one to the first single too and that must mean it is good given how much I rated 'Rooting For You'. Hannah's vocals are as fantastic as ever but one thing that stands out here now is the production coming to prominence a bit more. It is like someone has opened the curtains of the previous single and let in the light and my word is it glorious to hear. This will definitely be one of my favourites of the month.
Calvin Harris ft. Frank Ocean & Migos – Slide: 10/10
This collaboration is my idea of heaven. The man of the year last year in Frank Ocean working alongside hip-hop trenders Migos over a smooth old-school Calvin Harris beat. The track itself is infectious, from the sampling to the brilliance of Offset's verse and Frank's hook. Perhaps my favourite song to surface from 2017 so far but I always knew it was going to be fantastic given the personnel working on it.
Mac Demarco – My Old Man: 9/10
Not your usual Mac Demarco sound but it's still as catchy and smooth in it's approach. Usually a more psychedelic singer, Mac strips back his styles in this track and sticks to an acoustic hit with a subtle blend on his voice. A really nice song about growing up and how he is becoming more and more like his "old man" who is of course his dad. This is the lead single off his upcoming album and the anticipation it has created is fantastic, I really can't wait for it to drop now.
Fetty Wap feat. Monty – Way You Are: 7/10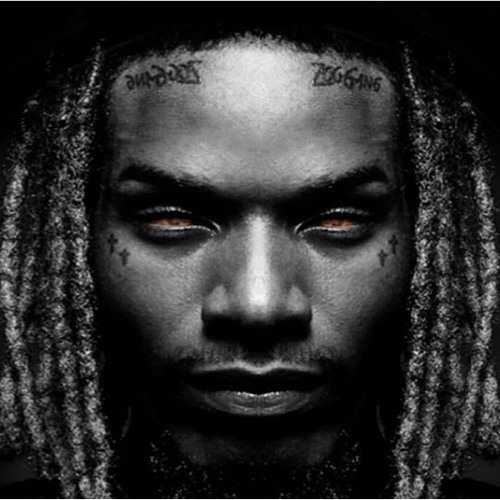 Fetty has been teasing us with a possible comeback and this is the result, a groovy electro-styled trap beat which I am sure will be a hit in the clubs once this song continues it's growth. His good friend Monty features on this song much like he does regularly on Fetty's work and he adds a cool twist to the track. I really like Fetty's hook in stages but there are times where he sounds like a pre-pubescent version of Future. Decent track but it's nothing on Trap Queen or 679.
Ed Sheeran – How Would You Feel (Paean): 8/10
Ed announced on his Twitter that he only released this song earlier than the album because it is one of his "faves" from the album and I can see why. The first two singles were very much signs of musical development and discovery of electronic aspects of instrumentals. This one, however, is as stripped back and acoustic as you could imagine. It is gorgeous and has a very soothing piano tune all they way through which works hand in hand with the slick acoustic guitar. Lovely love song from Ed and you can just tell this album is going to be worth the wait.
Katy Perry – Chained To The Rhythm: 6/10
We were promised something different with this song and to be honest it is different, to a certain extent at least. The "trouble trouble trouble" part sounds a bit like something Charli XCX would sing and the chorus itself is fairly basic in all honesty. There isn't an awful lot of evidence to suggest that Katy Perry has ventured too far from her comfort zone here and it is nothing too much more than a classic Katy Perry track. It is fairly catchy so it isn't terrible but I would only describe it as passable.
Linkin Park – Heavy: 4/10
Well this ought to be interesting. Linkin Park are a strange oddity because they started with such an aggressive and powerful energy in their music and now they are making songs like this on their comeback. This literally sounds like a Chainsmokers song without an EDM beat drop and a few more drums, I really don't like it. Kiiara does a good job with her part but I really can't get along with this.
Take That – Giants: 1/10
Oh boy I can't wait for this. The group that refuse to disappear no matter how fed up they all are with each other, Take That are back once again and they've tried changing their sound once more. I'll let you have a guess as to whether it has worked when I am done explaining how this song makes me feel. Listening to this is like stepping on a plug before falling down some stairs, out the door and into a nettle bush; only to fall into a wasp nest and be stung even more. Basically, don't listen to this, I beg you.
The Chainsmokers ft. Coldplay: 2.5/10
Never has a song been filled with more dread than this. Everyone knows that Coldplay are good with slow instrumentals being either morbid or romantic. The moment they switch to become more upbeat is the moment they become a laughing stock and this song with the murderers of the music industry (The Chainsmokers) is no exception. I don't want you to think that I rate these songs by The Chainsmokers based on my disliking for them, I do it because what they do is talentless and quite frankly, unimaginative. The beat drop is actually okay, but the song as a whole really does murder your brain cells.
The 1975 – By Your Side: 7.5/10
A cover of Sade's 2000 hit, 'By Your Side' is the new album-less single by The 1975 and it was released as a charity effort for War Child. It has a lot of invention and sounds very unique in comparison to the original, with much more of their styles portrayed over it and some great production by the band. Matty Healy has an inconsistent performance on this song and I think the vocal enhancement he occasionally throws on says all you need to know about his faith in his voice. Either way it makes the song sound cool and original and I like that. Decent song for a good cause, well done boys.