Every year since 2007 (apart from 2008), hip-hop magazine XXL announce their 'freshman' list which consists of 10 up-and-coming rappers who are expected to be the future of the genre. Previous years has seen both colossal success stories, most notably the likes of Kendrick Lamar (2011) and J Cole (2010), and catastrophic failures including Iggy Azalea (2012) and Yelawolf (2011). There is a claim that this list is losing it's value and that many rappers are actually turning it down because they are big enough without it, but my personal opinion is that it helps people discover new artists and it soars them to the limelight. 2016 gave us Lil Yachty, 21 Savage, Lil Uzi Vert and many more who have gone on to create huge hits so I think it still holds a fairly significant weight in the industry. Without further ado, here is who I think will make the cut for 2017.
NAV
The Canadian rapper is signed to The Weeknd's XO label and much like his mentor, has preferred to let his music do the talking in the early stages of his career. After an electric feature on Travis Scott's 'beibs in the trap' banger, he has started 2017 with success by releasing a self-titled mixtape full of low-key trap anthems and a stellar hit with The Weeknd. He may well be one of my favourites of any of the artists on this list simply for his attitude on a track, as well as his smooth flow and bouncy production. Watch out for this guy.
Saba
First recognised for his feature on Chance The Rapper's hits 'Everybody's Something' and 'Angels', Chicago born rapper Saba  has a brilliant ability to vary his style from hip-hop in the verses to smooth R&B in the hooks. Despite doing projects before this, it was the help of Chance which gave Saba a platform to gain his own fan base and with his latest mixtape 'Bucket List Project' which he released last October, he embraced the new found love with open arms and gave his best performances to date. His rise is only getting bigger as his latest track 'Monday to Monday', released in January of this year, is his biggest and most successful release to date in terms of streams.
XXXTENTACION
The whole world is talking about this Florida born hip-hop artist, whether it be for his pure insanity on a track or his huge 'Look At Me!' track which many believe Drake used and stole the flow on for a song of his own. At just 19 years of age, he is combining numerous genres and demonstrating raw talent in such a short space of time, all of this while being behind bars for alleged robbery and assault with a deadly weapon. His raw and versatile style has caused serious waves in the underground area of the genre and you feel he is a dead cert for the Freshman list this year and could potentially be the cover star.
Lil Peep
Lil Peep is one of the biggest Soundcloud artists around at this moment in time and he is reaping the rewards of this online platform. After dropping out of school in Long Island, Peep managed to release music based on personal experiences and feelings, such as suicidal tendencies and drug use as well as his past relationships. He has released plenty of mixtapes over the past 18 months and they have given us tracks such as "White Wine", "Star Shopping" and "The Way I See Things" which have all gained over a million YouTube views each. His biggest appeal is his cross-genre talents as he names Gucci Mane, Crystal Castles and Panic! At The Disco as his biggest influences.
Playboi Carti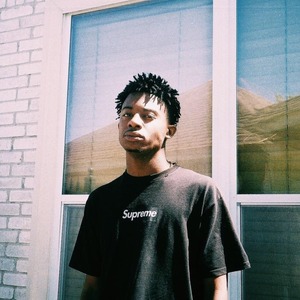 There aren't many on this list that could rival Playboi Carti for out and out bangers over such a short space of time, as well as his ability to call upon some of rap's freshest and coolest names for collaborations. A brand new track with Lil Uzi Vert has been released as well as his feature the A$AP Mob's huge hit 'Telephone Calls' with Tyler The Creator. Carti's 2016 mixtape 'In Abundance' is a solid piece of work and has big hits on it in abundance, if you will. He appears to be another rapper to come off the streets of Atlanta and make it on the grand stage and he really does have all the credentials to succeed.
Famous Dex
Unlike the norms of the new wave of rappers to come from Chicago, Famous Dex has a gritty attitude to his tracks as well as a hyped up atmosphere surrounding his persona, something he prides his music on. 'Drip From My Walk' is a hit that has made waves around the genre and has even managed to persuade Lil Yachty to remix it. Dex's work rate is another thing that sets him apart from the rest, releasing an incredible six mixtapes last year, including 'Dexter's Laboratory' and my personal favourite 'Dexter The Robot' which features some of his most well-known tracks. The most well-prepared for this list, you could argue.
Robb Banks
Robb Banks has put in a lot of work in previous years to get to where he is now, releasing his debut mixtape way back in 2012 ('Calendars'). He then followed that up with 'Tha City' a year later but it wasn't until 2015 when his debut studio album 'Year Of The Savage' was released where he was being taken seriously. After being snubbed for the 2016 list, Banks has released a couple of singles in 2016 and proved his talents, surely this year is the year that the New Yorker can break the big time.
Ugly God
With just one song on Spotify you may be wondering why I have featured this artist on the list. Well, that one song is 'Water', a track that has over 30 million streams on Spotify alone and he has more heat on Soundcloud for us to hear. He is quickly developing a reputation as everyone's favourite loveable artist just for his goofy actions, such as his hilarious captions on his own Genius tracks, his love for Pokémon and that brilliant Luigi hat. He is incredibly talented and has a big future ahead I am sure of it, he reminds me of Yachty massively in that all it took was one hit for it all to take off.
Rich The Kid
Probably the oldest member on this list at the ripe old age of 24, Rich The Kid hails from Queens in New York and has one of the biggest names on the list without a doubt. His mixtapes have many high-profile features, including Migos, Kodak Black and Ty Dolla $ign as well as showing off Rich's brilliance when it comes to production. After growing tired off being just a producer for artists like Migos, Bobby Shmurda and Jaden Smith, he focused on some work of his own and showed off his bars better than anyone could've expected. The work he has put in over the past few years must surely warrant a place on this year's Freshman list, he is exactly what they're looking for.
Young M.A.
Potentially the only female to appear this year and her portfolio is hard to argue with. Most importantly of all, she has the biggest hit out of everyone in this list, with 'OOOUUU' hitting over 100 million streams and still rising. Her bars are cold and her flow is even colder as she sticks true to her Brooklyn roots and goes hard on every beat she is given. Having a single that charts on Billboard is nothing to scrunch your nose up at and Young M.A. has done exactly that, reaching number 19 with 'OOOUUU' and it was so popular even 50 Cent covered it. After being snubbed last year, surely it's her time to shine?