2016 has been a year full of diverse and innovative new releases from a huge range of different genres, as well as this it has been a year where some of the biggest names in music (Drake, Beyoncé, Kanye West, The Rolling Stones) have brought out new daring material for their millions of fans to consume. Creating a top 50 list has been one of the most difficult things I have done and that is simply down to the quality of albums released this year. Who has been the big hit of the year and who has been unfortunate enough to not make the cut? Without further ado, let's see what I have ranked as my 50 best albums of 2016, strap yourselves in.
50: Bruno Mars – 24k Magic (Released 17th November)
The first album since 2012 release 'Unorthodox Jukebox' for world renowned pop star Bruno Mars and he returned to the music scene with a bang. After his success on last year's iconic hit 'Uptown Funk' with Mark Ronson, Bruno came back into the charts with his lead single title track '24k Magic' in October and gave us all a kindly reminder of the American singer's swagger and soul with an upbeat anthem very reminiscent of 'Uptown Funk' and it was a huge hit. As well as this bounce track, we had a pleasant level of enjoyment throughout this project, whether it come from the slower but equally as catchy 'Versace On The Floor' or the toe tapping beat on 'Chunky', this album had a great feel good attitude to it and put smiles on the faces of many people who had the pleasure of listening to it. Another positive move in the playbook of Bruno Mars.
49: Viola Beach – Viola Beach (Released 29th July)
The posthumous debut from this Warrington outfit is a thoroughly enjoyable indie anthem with great songs from start to finish. The lead singles are of course stand outs, with 'Swings And Waterslides' gaining great recognition even before the band were tragically killed in a car accident in Sweden while on the way back from a show. 'Boys That Sing' is a wonderful track with infectious instrumentation and a strong raspy vocal from lead singer Kris Leonard. It was recognised by Coldplay who decided to cover it during their headline performance at Glastonbury Festival in June 2016. As well as the lead singles we get great bopping styled tracks such as 'Go Outside' and 'Call You Up' which show a real readiness to perform and create positive music. Perhaps what is so heartbreaking about the loss is the potential they possessed and this album is evidence of that.
48: Red Hot Chili Peppers – The Getaway (Released 17th June)
The ELEVENTH studio album from California rockers Red Hot Chili Peppers comes five years after their fairly underwhelming 'I'm With You' album so there was a fair amount of pressure on the icons of rock to deliver. Well, the release of lead single 'Dark Necessities' says all you need to know about this album. A powerhouse funk rock hit with an immense bass riff from Flea and a catchy chorus, it was a great return indeed. 'Dark Necessities' is the highlight of the project but that doesn't mean songs such as 'Go Robot' and 'Dreams Of A Samurai' don't deserve recognition. This whole album had a great feel of welcoming lead guitarist Josh Klinghoffer to the band after a shaky debut album with him as part of the Chili Peppers. His talents are obvious in this project and he compliments the obvious passion and abilities of the other band members in this album which is one I still enjoy listening to now.
47: Future – EVOL (Released 6th February)
Atlanta stalwart Future has enjoyed plenty of success recently with his 2015 releases 'DS2' and 'What A Time To Be Alive' (A Drake collaborative album) charting well and gaining critical acclaim for their hyped up sound. 'EVOL' was Future's chance to continue his rise as one of hip-hop's biggest sources of hard trap music and he didn't disappoint. Whether it is the crazy beat on 'Fly Shit Only' or the bouncy hook on 'Xanny Family', Future Hendrix grasps all opportunities to go nuts and proclaim his style of mumble rap to us all in an efficient and eye-opening way. The standout on this project is definitely the Metro Boomin' produced track 'Low Life' which features The Weeknd and has a real dark and mysterious undertone to it while still adopting all the principles which have made Future a household name in the genre. A worthy follow up to his immense 2015 work and now we wait to see what he has next for us. "If Young Metro don't trust you, I'm gonna shoot you."
46: Peter Doherty – Hamburg Demonstrations (Released 2nd December)
This is exactly what we wanted upon hearing the news of this release, a stripped back list of poetic ballads from this country's misunderstood wordsmith. The Libertines' front man uses all of his wit and knowledge to craft a smooth album full of not only great songs but also very complex and out of the ordinary objectives. He knew this album wasn't going to soar through the charts, in fact, other than maybe 'I Don't Love Anyone (But You're Not Just Anyone)' I don't think there is a single song on this album you would consider a single, instead it holds the position of more of a playwright's script. Emotional songs which convey struggle, adoration and jealousy in wonderful harmony. Not to mention that Peter's voice sounds cleaner and crisper than it has for nearly a decade.
45: Drake – Views (Released 29th April)
Now onto what could be my most controversial decision, not for the inclusion of Drake's latest project, but for how low down I have put it; so let me explain the method to my perhaps madness. This album has the flow of a greatest hits album but the tracks on it aren't greatest hits, not at all. There are 20 songs on this one and I personally enjoy 10 songs on it, most notably '9', 'With You' and of course 'One Dance'. There is also 'Hotline Bling' which was a colossal hit and I do still enjoy that song it just seems a bit novelty by now. Now it seems like I am trashing this album entirely and that isn't my intention, because there are some fantastic songs on this album so it was literally impossible to leave this off the list. 'Too Good' with Rihanna is a classic collaboration between the dynamic duo and 'Hype' is a glimpse of that hard balling rapper Drake which people have craved for. 'Controlla' is a dancehall vibe and I love it but there are just a few too many duds on this one for it to be a serious contender for higher places. Still a fairly good project though don't get mw wrong.
44: Biffy Clyro – Ellipsis (Released 8th July 2016)
Scottish rock trio Biffy Clyro brought their usual balance of heavy guitar riffs on catchy rock anthems and heart pouring emotion onto slow acoustic cuts with this their seventh studio album and there's a case to describe this as perhaps their second best album behind 'Only Revolutions' which was a decade ago now. 'Wolves Of Winter' is one of the best rock songs of the year with it's raw energy and animalistic imagery which remains a constant feature through the album with songs like 'Howl' and 'Herex'. 'Medicine' is another song which falls into the acoustic tear jerker category along with previous tracks 'Machines' and 'Many Of Horror' and it does a great job of doing so. All in all this album has a strong balance of genres and it demonstrates the best parts of the band all rolled into one, it also sounds absolutely remarkable live, too. 'Mon the Biff!'
43: Solange – A Seat At The Table (Released 30th September)
It is a face you may recognise and a name you could also recognise from the big story regarding an elevator bust up. Yes it is Solange Knowles, Beyoncé's sister and she's here to give us her third and most commercially available album yet. It is also without doubt her best and most daring work to date, which is exactly why it has made it in this list. Not typically an album I would lean towards but the sheer intrigue of it made me want to hear what she had to say and I never looked back, it is a thoroughly enjoyable tale of empowerment and passion. The album debuted at number one on Billboard's 200 and she also has a Grammy nominated song for lead single 'Cranes In The Sky' so it is safe to say this has been received very well indeed by many people. She has now become more than just a sibling to an icon as she begins to carve her own path of self-made superstardom. Make sure you listen to the Lil Wayne featured song 'Mad' which is the stand out for me. Be warned, however, this isn't the last time a Knowles will be making an appearance on this list.
42: James Blake – The Colour In Anything (Released 6th May 2016)
James Blake is such a polarising figure and this album is definitive evidence of this fact, with a spooky and eerie sound that progresses throughout the project. Standing at a modest 76 minutes long it's quite an epic to sit through but it sure is worth it, with songs like 'Timeless' and 'Radio Silence' sticking in the memory as powerful works of music. I am also a big fan of the Bon Iver feature on the song 'I Need A Forest Fire' as the two musical directions seem to conjoin beautifully and create a futuristic sound to be proud of. I think the key word for this album is intriguing, mainly due to the whole style of it, it can be almost seen as lethargic in delivery but only in the best of ways. It is impossible to recreate the sound that James Blake possesses if your name isn't James Blake and that is what makes this album so good. Quite possibly his best work to date and yet more proof that if you are looking for experimental sounds within new music, the United Kingdom is your place to go.
41: The Rolling Stones – Blue & Lonesome (Released 2nd December)
You'll very rarely find me appreciate a blues album in this day and age, particularly one which is made up solely of covers, but that's just what The Rolling Stones manage to do. A quite remarkable feat for them all to still be walking this earth let alone creating this good a sound at their ages and this album is a demonstration of their legacy and an almost immortality to their name. Keith Richards still has the knack to make some incredible guitar licks and partner that with 73 year old Mick Jagger who still sounds as fresh as a daisy, it's like taking a step back into the 1960s and that is why it is absolutely deserving of a place in this list. A throwback to better times with a great cover album which does all of the original songs absolute justice and then some. 'All Of Your Love' and 'Everybody Knows About My Good Thing' are the memorable moments in this one. Long live the Stones.
40: Kings Of Leon – WALLS (Released 14th October)
A bizarre album cover but there's nothing bizarre about the sound they're creating. Kings Of Leon have been one of the biggest names in rock music for over a decade and still sound as good as the first time we heard them as they continue to deliver catchy songs and memorable albums. This could be described as a return to form for the Nashville band as they shut up the critics of their previous couple of albums and return to a more 'Only By The Night' sound with a truly great rock album. The singles are stunning, particularly 'Reverend' and the title track 'WALLS' where lead singer Caleb Followill proves to everyone that he may have the smoothest rock and roll voice in modern day music. Along with the singles we also have 'Muchacho' which does adopt a slightly different angle for the band but works very well indeed. 'Conversation Piece' is another great song and all of these form together to make a great album. Past it? Washed up? You wouldn't dream of it.
39: Mystery Jets – Curve Of The Earth (Released 15th January)
How wonderful is this earth we live on? We take it for granted sometimes but luckily we have bands like Mystery Jets to remind us every once in a while just how lucky we are, even if they do spend the odd occasion on this album sounding like something from another planet (in a good way of course). This is a contender for one of the more obscure albums of the year but the talent on display here is undeniable, the opener 'Telomere' holds a great guitar riff alongside a pounding drum beat and a melodic vocal. The album itself is a daring move to tackle the prog-rock genre mixed in with classic ELO melodies and it works an absolute treat. 'Bubblegum' is perhaps my favourite of all the songs on here thanks to it's progressive build up and the Tame Impala-esque keyboards being used in separate bridges. As a whole it is a wonderful concept album which manages to squeeze so much detail into so few tracks.
38: Young Thug – Slime Season 3 (Released 25th March)
Young Thug's rise to prominence has been admirable, a near unknown at the start of 2015 and now he is a flag bearer of the new era of hip-hop and not many albums can epitomise the new age of rap music quite like 'Slime Season 3'. The opening track 'With Them' is probably a good enough reason alone for me to include this album on the list for it's absolutely incredible bounce beat to it along with the hilarious lyricism Thugger uses, prompting the legendary Wyclef Jean to describe him as "the modern day Tupac" obviously for different reasons. Whether or not you agree with the statement, it's hard to argue with his credentials and songs like 'Memo' and 'Digits' demonstrate his satirical nature along with his obvious talents as a mumble rapper. Nobody knows what he is saying but everyone knows you are going to bop to it so who really cares?
37: Jamie T -Trick (Released 2nd September)
After his 2014 success with 'Carry On The Grudge' Jamie T continued his honour as one of Britain's most talented songwriters. This album came as a surprise to many and it sure was a pleasant one. If you ignore the opening track 'Tinfoil Boy' this is actually a fantastic album from start to finish. Not only does it possess fantastic songs it also has a genius structure which you could say makes 'Tinfoil Boy' a bearable song. At the start we have this raw energy and passion which comes across as very extroverted and aggressive with songs like 'Drone Strike' but with every passing song we get calmer and calmer and by the time it gets to the ending songs like 'Sign Of The Times' and particularly 'Self Esteem' he takes a full circle and has a fragility unlike anything we have seen from Jamie T before. This fall from grace is documented gloriously and makes the whole album sound great but there are still stand out songs like 'Joan Of Arc' and my personal favourite 'Power Over Men'.
36: Macklemore & Ryan Lewis – This Unruly Mess I've Made (Released 26th February)
An artist who doesn't get the credit he deserves, pure and simple. Macklemore has worked wonders ever since teaming up with producer Ryan Lewis and this is a fantastic follow up to 'The Heist', answering many questions we all will have had for him. The main aspect of Macklemore that sticks out with this album is his anecdotal side, whether it be regarding his daughter in 'Growing Up' with Ed Sheeran, or in the first track 'Light Tunnels' which tells the fascinating story of him winning the Best Rap Album at the Grammy's from his side of the story. It is remarkably insightful and helps you understand the whole drama of the occasion and almost feeling sorry for the abuse he got for winning the award, which was of course completely unjust as he doesn't choose who wins he is merely a competitor. Anyway, 'Downtown' is an absolutely banging anthem and 'Dance Off' gives us a chance to hear Idris Elba as a DJ, an iconic moment indeed. Now for the final song, 'White Privilege II' which is just stunning. A beautiful perspective of the Black Lives Matter movement and every single word he says is cold hard truth. We need more people like Macklemore in the world, not to mention he is actually a very good rapper. That Chance The Rapper feature on 'Need To Know' is gorgeous too.
35: 21 Savage & Metro Boomin – Savage Mode (Released 15th July)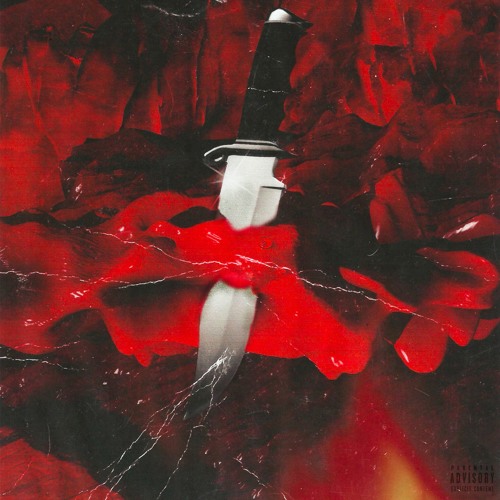 Some of the hardest beats of the year tailor made for one of the hardest freshman rappers around at the moment. 21 Savage has developed quite the reputation not only for his hood lifestyle and upbringing, but also for his obscure style of rapping which never seems to falter emotively. 'No Heart' is a serious banger and definitely not one for the radio due to the seriously hardcore lyrics used but it creates not only a bouncing track but a very eye-opening insight into 21's upbringing and so almost a level of understanding for why he raps like he does. 'X' featuring Future is definitely one of the biggest hip hop songs of the year mainly thanks to the catchy hook and huge beat Metro provides. Even if this one is only nine songs long, we have enough detail within it to understand what 21 is about why he really is called 21 Savage. It won't be to everyone's taste but sure is to mine.
34: Angel Olsen – My Woman (Released 2nd September)
This may be the third studio album from Angel Olsen but it is certainly the one which got her recognised, a huge hit among critics and a certain in everyone's top 50, including NME, Rolling Stone and Mojo. 'Shut Up And Kiss Me' is as direct as the title suggests and it contains a very cool instrumental indeed, fantastic song and it is perhaps the highlight of an album which has very few low points. It is a wonderfully smart record which has been crafted with elegance and panache, no more so than on the songs 'Woman' and 'Give It Up' where she ignores the "sad girl" label she was given for her previous work and moves into a league of her own as a stand alone talent in her field of music. She certainly raises the bar on this one and it's hard to fault this album which should have been much better received on a mainstream level than it was. While people were listening to The Chainsmokers, Angel Olsen was here creating this and that makes you question the legitimacy of mainstream music all together.
33: Vic Mensa – There's Alot Going On (Released 3rd June)
In usual circumstances, Extended Plays (EP) wouldn't make this list but I had to make an exception for this from Chicago rapper Vic Mensa. It may well be only seven songs long, but there are albums in this list that are eight or nine songs long so there's hardly much difference, not to mention that Vic demonstrates more depth and layers in this than most do in their full LPs. 'Dynasty' is an explosive start full of confidence and attitude as he labels himself "the next Ali" along with many other things including "The Fresh Prince" himself. Phenomenal flow from start to finish and it really is like this whole thing is just one song as his flow and bars work so well together. As well as his rise to fame, a big discussion point on this is the continual shootings in Chicago, particularly of innocent black people from police brutality, as we hear in '16 Shots' and the title track. Hard hitting, full of talent, great rapping, great production, the list could go on forever. You have to say that with rappers like Chance and Vic coming through, Chicago has big future coming up.
32: The Last Shadow Puppets – Everything You've Come To Expect (Released 1st April)
You could be mistaken for thinking this is a different Alex Turner when hearing this album but it is in fact the lead singer of Arctic Monkeys Alex Turner along with Scouse born singer-songwriter Miles Kane. Their second album came very much out of the blue and we were all immensely eager for it given the diverse and challenging sounds they had on the first album. I can safely say with confidence that this album surpasses that album and becomes their best work by quite a distance. The singles sum this album and it's variation up. 'Bad Habits' was their return hit and the pure aggression shown in the orchestra and Miles' vocal was encapsulating alone. We then had the title track which sounded like a psychedelic Beatles song and Alex's vocals fit the bill perfectly; soon after we had 'Aviation' which is perhaps their most radio friendly song on this album with a really cool riff and a catchy chorus. Elsewhere we have 'Dracula Teeth' which is a great song and the best of the bunch in 'Sweet Dreams, TN' where Alex Turner manages to melt everyone's hearts with his stunning vocal performance. Sonically this album is brilliant, roll on the Arctic Monkeys return.
31: ScHoolboy Q – Blank Face LP (Released 8th July)
Top Dawg Entertainment's own gangster rapper ScHoolboy Q came back with another album this year to follow up his huge commercial success 'Oxymoron' in 2013. He always seems to be overshadowed by fellow TDE member Kendrick Lamar but that is no slight on ScHoolboy because Kendrick is perhaps the best of his generation so this was Q's chance to stamp his authority and continue a rise to the top of the genre. He certainly went a good way towards doing that with 'Blank Face' as he contains some of his best songs here with smooth West Coast vibes like 'JoHn Muir' and 'Kno Ya Wrong' which also provide some of his coolest bars and flows. 'THat Part' is a Grammy nominated track and that is an achievement in itself given that diabolical Kanye feature. 'Groovy Tony/Eddie Kane' is one of the hardest beats and switch ups this year and it is hard to ignore as a contender for the best of the year. If I could give one piece of advice, please avoid 'Big Body' as it is truly appalling. Other than that, ScHoolboy nailed it and put on an absolute rap clinic for the most part, not to mention the clever layered theme of 'Blank Face' in regards to what it means, whether it involves being anonymous or perhaps a disguise. Big work from a big artist who I am sure will continue to be prosperous in the hip-hop roster.
30: Blossoms – Blossoms (Released 5th August)
The Stockport outfit have come a long way in such a short amount of time. After coming 4th in the BBC's Sound Of new music list behind Jack Garratt, Alessia Cara and NAO they have never looked back and become the next in line for that Manchester crown which has such heritage and history. The album flew in at number one in the UK after immensely successful singles 'Getaway' and 'Charlemagne' which made the band soar to huge popularity. As well as these two they had other songs to catch onto the indie scene such as 'Honey Sweet' which is my personal favourite and the glorious acoustic track 'My Favourite Room'. From local bars to a number one album in six months, absolutely colossal rise and it's something they completely deserve because the music is great, simple as that. There really isn't a weak spot on this album and it will provide a great foundation for this band to go on and do truly great things, watch this space. I say this because unlike the influx of other indie bands who become one hit wonders, there is something different to Blossoms, the synthesisers play a huge part in making the sound unique and Tom Ogden's voice is fantastic. Remember the name.
29: Mac Miller – The Divine Feminine (Released 16th September)
I've never been Mac Miller's biggest fan it has to be said, but as soon as he heard the lead single 'Dang!' with Anderson .Paak I knew this would have serious potential and it sure did fulfil that potential. The production is both smooth and trippy, particularly in the album's closing track 'God Is Fair, Sexy Nasty' where not only do we have Mac Miller putting in a great performance, we also have Kendrick Lamar doing a great hook and a rapid fire verse which steals the show. The key part of this album is definitely the beats as we get a great implementation of pianos and trap snares unlike what we have heard elsewhere this year; a bold move which paid off hugely in the end product. 'My Favourite Part' is a really smooth track with serious finger snapping swagger along with a nice mix between Mac's hook and his verse which sound like completely different artists. The meaning of this album stands tall as a key reason for it's success as Miller describes it as a learning process regarding women rather than it being a romantic album, it is like a presentation in what he has learned about the female gender. A real turn up for the books and one which Mac Miller can be very pleased with and it's one I certainly enjoy.
28: Panic! At The Disco – Death Of A Bachelor (Released 15th January)
The only one of the so called "pop-punk" bands to truly deliver this year and it has to be said that Brendon Urie does an absolutely fantastic job with this fifth studio album, it could be a contender for the best album they've ever done. The singles are catchy and while they do contain a classic sense of the band, they also have a modern feel to them which is something Urie has been able to create unlike his counterparts (Green Day, Blink 182 etc.). 'Emperor's New Clothes' is the best song on the album hands down, sheer energy and a twisted demonic feel to the track make it such an enjoyable listen, we also get treated to a glorious vocal performance, something which is almost guaranteed every single time he steps up to a microphone. 'LA Devotee' is a classic pop-punk anthem with an infectious chorus while the title track certifies Urie as a wondrous heartthrob of our times. The concept of the album is also very intriguing as we have this shocking climax to the album which questions how real this lifestyle that Brendon Urie has lived in the album is and that he is perhaps living lavishly to mask his true feelings of dark negativity. A brilliantly crafted piece of work and perhaps a bit unfortunate to not feature a bit higher.
27: Jake Bugg – On My One (Released 17th June)
The Nottingham singer's difficult third album delivered with aplomb as Jake Bugg delivers an album of ballads regarding loneliness and neglect in love. It is the perfect album for the person on the receiving end of a bad relationship and the negative connotations that come with it. 'The Love We're Hoping For' might just be his best ever song with the phenomenal anecdote he tells along with his chilling voice and memorable chorus. Songs like the title track and 'Bitter Salt' leave a deep feeling in the pit of your stomach as you feel every emotion along with Jake Bugg as he pours his heart out over the microphone in the most relatable way possible. There aren't just tear-jerkers on this album, there is also 'Gimme The Love' which is an upbeat track with a bass riff and a fast paced rhythmic drum beat and it makes a really cool rock sound. Perhaps most shocking of all, Jake tries his hand at spitting some bars in 'Ain't No Rhyme' and I have to say that I'm impressed with what I heard. I can't believe I am saying it but he had cool flow and a decent instrumental behind him. All in all this album is a great listen and certainly ranks alongside his debut album in terms of lyrical depth and talent.
26: YG – Still Brazy (Released 17th June)
YG has completely ditched that cheesy chart rap sound with this west coast influenced record and gives us the best bars of his career. There's no 'My N***a' style track in sight, instead we have a politically fuelled, Compton street life album which reveals all about his upbringing and the gang life he had to combat. 'Why You Always Hatin'?' is one of the biggest anthems I have heard this year and is for me the stand out track here but there is also 'Don't Come To LA' and 'Gimmie Got Shot' which show the hard lifestyle he led as a teenager, being surrounded by drugs and guns and how he shone through the crowd. We of course have 'FDT' which is a complete middle finger to president-elect Donald Trump in the best way possible. YG describes Trump as "cancer" so his opinions in the song are apparent and if you don't believe me then just listen to the hook, that'll tell you all you need to know. It's a huge album which speaks out to the black community of Compton in a way not many others could do and sonically it is an absolute treat to listen to.
25: Kano – Made In The Manor (Released 4th March)
A grime album with Damon Albarn of Blur credited as a feature, need I say any more? As well as that, grime veteran Kano recruits a whole host of fellow MC's to create a hard-hitting beat bouncer of a project, particularly on 'Flow Of The Year' with JME and '3 Wheel-ups' with Wiley and Giggs, both of which are certified bangers. It has to be said, though that the highlights of this album come from Kano himself when he is given the freedom to do it all on his own, 'This Is England' is absolutely stunning and a real insight into the concrete jungle of East London with a slick beat. It really is hard to fault the work Kano does on this and his place on this list is absolutely warranted by one of the best grime releases of the year, really pushing Skepta hard for that crown in my opinion.
24: The 1975 – I Like It When You Sleep, For You Are So beautiful Yet So Unaware Of It (Released 26th February)
This was a controversial one for me, because I have never really been the biggest fan of The 1975 or how they displayed themselves. In all honesty, around the time this album was released you could say that I despised them, particularly Matty Healy. But this album gave me 'A Change Of Heart' if you will, it is a real corner turner for the band who went from a preppy pop band with no sign of a real vision to a group who really seem to be making music that they want to make, and everyone seems to be loving it. There really isn't much like it around these days and with songs such as 'If I Believe You' and the best on the whole album 'Somebody Else', they really seem to have found a formula that works. Don't get me wrong, there are still songs on here that I'm not fond of, 'Love Me' in particular is mind-boggingly frustrating to listen to, but it is a giant leap in experimentation and bravery from them on this album and I cant believe what I am about to say, but I really enjoyed this and can't wait to see what is coming next.
23: Daughter – Not To Disappear (Released 15th January)
This is as expansive an album as you will hear all year, with the group appearing to ditch the folk roots of the debut album and instead adopt a more alternative approach, much like something you would hear from the xx. As far as I see it this album is a blatant sign of progression from all aspects of the band, whether it be sonically, harmonically or just in general quality of production they absolutely nail it. 'Numbers' is a tainted and mysterious anthem which gives you the illusion of being underwater while 'Made Of Stone' is a chilling ending with a much more regular band structure, particularly in the guitar playing. The anomaly on this album is definitely 'No Care' but my word is it a good one, a brilliant rise of pace and a really catchy tune, an exceptional song. Please give this album a listen if you haven't already and I promise you will feel like you're floating on a lilo asleep in the middle of the Pacific Ocean on a calm summer morning.
22: Lil Yachty – Lil Boat (Released 9th March)
The 19 year old Atlanta rapper Lil Yachty really delivers with this debut project and I think that comes down to a combination of obscure elements. Firstly it is his bizarre vocals which aren't like your usual rapper or even your usual R&B artist for the most part, he manages to sound entirely unique without sounding too over the top. As well as that it is the magnificent production from his 'Sailing Team' and close friend The Good Perry. 'Wanna Be Us' has an incredible beat on it which has a trap vibe without sounding like a generic trap song, there is just something to it which helps give it a fresh sound. Then there is the fact he actually has very good songs on it, people hate to admit it but this mixtape has a lot of very good songs on it, even 'Minnesota' is a catchy song which will get stuck in your head; and obviously we have 'One Night' which is one of the best songs of 2016 without question. As debuts go, Yachty smashed it and his fan base is growing by the day.
21: Anderson .Paak – Malibu (Released 15th January 2016)
This is the actually the second studio album from California's rising star Anderson .Paak but it is the first to be plunged into the limelight and there aren't many albums more deserving of recognition than this one. The lead single 'Am I Wrong' featuring ScHoolboy Q is a seriously slick and smooth R&B funk track which will without doubt go down as one of the best songs of the genre in a long time. His infectious persona that is created while on the microphone makes him impossible to ignore and this is seen particularly well on 'The Waters' with BJ The Chicago Kid, where his flow and soul scream confidence of a man who knows he is destined for greatness. He has a great story-telling style which will open up many doors of his life while also having great production behind it. He is seen as the pioneer of this new movement of funk music in the hip-hop genre and he raises a good case to be not only the first to do it, but the best too. His Grammy nominations document his sudden rise to fame as he has been shortlisted for the Best New Artist category as well as the Best Urban Contempary Album, an award won by artists such as Pharrell Williams, The Weeknd and Frank Ocean.
20: Logic – Bobby Tarantino
This one was released on my birthday and what a treat it was. 'Bobby Tarantino' is Logic's fifth mixtape and definitely his most well received one to date and certainly his best. He is a supremely talented rapper and anyone who doesn't believe me should listen to 'Flexicution' which is a demonstration of not only his ability to create catchy hooks but also his astonishing flow and speed when he is in full gear. The project flows beautifully from track to track and that comes down thanks mostly to his fantastic production on this, which sounds like trap songs mixed with classic video game soundtracks. 'Super Mario World' epitomises this not only with the title but also for the staggered synth keys which give it a real classic Nintendo sound.'44 Bars' is also just sheer talent, literally 44 bars of truth and hard raps. Fantastic stuff from a criminally underrated artist.
19: David Bowie – Blackstar (8th January)
The twenty-fifth and final Bowie album, the ultimate parting gift from a legend of the industry. The title song is a stunning nine minute piece which engulfs your mind and helps you get lost from the world for a while with the pacey drum beats, the chilling saxophones and the dread-ridden piano keys, something which Super Hans would be immensely proud of. 'Lazarus' is of course the stand out song, a song which documents Bowie's weakness, his acceptance of death being around the corner, and his tale of fear. It is chilling, depressing but above all, an astonishing song. Instrumentally the whole album takes quite a modern feel and that sums David Bowie up to the most miniscule detail, even through his last moments he remained current with the times and released music that wouldn't sound out of place. Vocally the album is haunting and almost frail but in a way this makes his voice all the more special on this album as it not only fits the whole concept but it does also sound fantastic as he holds notes with ease. A more than acceptable finale to end a simply mind-blowing career and life, it is the best gift we could ask for and I think David knew that.
18: DMA's – Hills End (Released 26th February)
Perhaps best known for their stunning cover of Cher's 'Believe', the Australian band DMA's have gone very much under the radar until recently. This album was released in February but it wasn't until later on in the year, around the time of the Cher cover in fact, where they began to get noticed. The praise they have been getting is very much justified, as this album is simply brilliant and a real throwback to the Britpop era of the early 1990s. They sound like a Stone Roses-Oasis lovechild without sounding like rip-offs of the real thing and that is a very hard balance to find. The lead single 'Lay Down' is a fantastic fast paced indie anthem while they also demonstrate an acoustic talent with the song 'Delete' which is my personal favourite because of the great story it tells and the brilliant vocals on display. As well as this there is 'Step Up The Morphine' which again has a calming vibe to it, something I haven't heard executed this well since The Kooks' debut album. All in all it is a fantastic album full of fantastic songs and that's all there is to it, they've got a big future ahead of them these guys.
17: The Weeknd – Starboy (Released 25th November)
This is the next step on The Weeknd's commercial journey to the top of the game and it goes a long way to back up his claims. Lyrically it is arrogant and personal, sonically it is catchy but dark, it has all the ingredients of a world class album. The lead single and title track features Daft Punk and that combination is just astounding, which is what tends to happen when two artists of that quality come together. The lyrics on the title track are a direct middle finger to the haters who have now turned him into a 'Starboy', "look what you've done". 'Sidewalks' with Kendrick Lamar is a fantastic track with a serious feel of his old mixtapes in the instrumental which I adore, not to mention that they both absolutely kill it. 'Secrets', 'I Feel it Coming' and 'Rockin' are smooth funky beats with fantastic vocals and are my personal highlights on the album as he shows off his fame and his wealth in the coolest way possible. This surpasses his previous release 'Beauty Behind The Madness' in my opinion and certifies The Weeknd's place as one of the biggest and best artists on the planet.
16: J Cole – 4 Your Eyez Only (Released 9th December)
We are all glad that Cole is back and he announced his return with real authority. The two singles he released that didn't make the final cut of the album in the end were demonstrations of how much the hip-hop game has missed J Cole and how desperately we needed him. When this album was announced and inevitably released the world stood still and joined forces to listen together. The concept is incredible, the tale of a late friend of Cole's who was killed and the way in which Cole tells his friend's story to his daughter is mind-blowing. The depth he goes into is genius and shows how talented this man really is. The best song on the album is definitely the final one, the title track which is an eight minute letter to the daughter who is told all about her father by Cole's poetic self. That being said, props must be given to 'Deja Vu' which uses Bryson  Tiller's 'Exchange' instrumental with remarkable success and adds a whole new dimension to an already fantastic beat. 'Immortal' is also a hard-hitting bounce track with a great beat, you could describe it as this album's version of 'A Tale Of 2 Citiez' from '2014 Forest Hills Drive'. It is typical J Cole, just brilliant but it isn't quite 'Forest Hills Drive' and that's his own fault for setting the bar so damn high. Still a great album, though, one of the best hip-hop releases of the year.
15: KAYTRANADA – 99.9% (Released 6th May)
The debut album from Canadian producer KAYTRANADA and it is an absolute blinder. This is like if Disclosure were listening to Marvin Gaye on acid, as soulful as it gets and every fine detail is executed brilliantly from start to finish. 'GOT IT GOOD' with Craig David is a huge collaboration with an even huger track coming as a result, with Craig David placing his usual bopping style onto it alongside KAYTRANADA's smooth beat. 'GLOWED UP' with Anderson .Paak is glorious and a bit harder in the verse before fading into a spacey psychedelic chorus while 'YOU'RE THE ONE' with Syd screams of a modern age Daft Punk instrumental. NME described this album as it's 5th best of 2016 while Apple Music called it the best to be released by a Canadian artist this year, beating Drake to the crown. This album completely trumps anything that other producers have tried to create over the past few years and added a completely new twist onto a genre which was in danger of drying up. Long may this KAYTRANADA phase continue and hopefully he starts getting the airplay he deserves.
14: Isaiah Rashad – The Sun's Tirade (Released 2nd September)
Taking the Top Dawg Entertainment title this year is up-and-coming rapper Isaiah Rashad with his debut studio album 'The Sun's Tirade'. This album is superior to ScHoolboy Q's 'Blank Face LP', SZA's 'A' and Ab-Soul's 'Do What Thou Wilt.' and that says an awful lot about the quality of this album. The lead single 'Free Lunch' is a classic Top Dawg song with a soulful rap beat, a catchy hook and great bars. 'Wat's Wrong' is another top draw song with great flow and a smooth beat which is a general consensus for the album as a whole. It also has a brilliant Kendrick Lamar feature so there's an added bonus. It is just a very well put together project which is very cohesive and above all has great songs on it, what more could you want? There are aspects of all Top Dawg rappers in his style and I think he takes the best parts of them all, his potential is limitless and I think he has the talent as well as the resources to reach ScHoolboy or even Kendrick's level if he continues to produce albums like this.
13: A Tribe Called Quest – We Got It From Here… Thank You 4 Your Service (Released 11th November)
The legendary rap group were hit with tragic news last year when long-serving member Phife Dawg died of diabetes aged just 45 and this album was released as a tribute to him. What a tribute it was too with Tribe returning to form in the most emphatic way possible with one of the best releases of the year. Containing verses from all the members, including Phife himself which were recorded before his passing, it shows them all at their very best, with Q-Tip in particular being in fantastic form from start to finish, never more so than on the best song on the album 'The Space Program'. There are also brilliant features from Anderson .Paak on 'Movin' Backwards', Kanye West on 'The Killing Season' and Kendrick Lamar on 'Conrad Tokyo' which give the album a 2016 feel while also maintaining the classic style of Tribe in their prime. Andre 3000's back and forth with Q-Tip on 'Kids' is simply brilliant and one of the stronger points of a fantastic album. It was like hopping in a time machine and travelling back to the 1990s. A triumphant return from a triumphant rap group who continue their fantastic legacy.
12: Danny Brown – Atrocity Exhibition (Released 27th September)
Danny Brown really came through with this album and shocked us all with one of the wackiest releases of 2016. His voice is still crazy and unorthodox but that doesn't stop him from creating pure flames track after track here on 'Atrocity Exhibition'. The thing that stands out for this album is production, I don't think I have heard beats this unhinged and deranged in a very long time, maybe even ever. 'Ain't It Funny' is just an explosion from minute one and never loses pace with an EDM styled beat mixed in with trap snares and horns to create one of the better songs on this album. 'Pneumonia' manages to make a cow bell sound like a great beat and the addition of a fire hook and a couple of crazy verses and what do you get? A bloody good song. 'Dance In The Water' is the most normal song on the album and that's saying something because even that is nuts. 'Really Doe' with Kendrick Lamar, Ab-Soul and Earl Sweatshirt never fails to disappoint and is a contender for hip-hop song of the year. His fourth and best album yet really does sound like a spiral of lunacy and god do I love it.
11: Travis Scott – Birds In The Trap Sing McKnight (Released 2nd September)
This is an open challenge to people, listen to the first four songs back-to-back and try to not enjoy them. Whether it is the hard drop into Andre 3000's verse on 'The Ends', the smooth instrumental on 'Way Back' with Kid Cudi, the audacity of 'Coordiante' or the infectious hook on 'Through The Late Night', Travis Scott starts this album with serious authority. It was a big ask to follow on from 'Rodeo' but I think he has done himself proud, even if it does fall just short of his previous album. With that being said, that's not a bad thing because 'Rodeo' is one of the best albums released in this decade so far. The feature list is rich and keeps getting better with the Kendrick feature on 'Goosebumps' which could easily become the 'Antidote' track of this album and blow up into the charts. 'Pick Up The Phone' with Young Thug and Quavo is infectious and has become the soundtrack of my life this year as I play it every single day. 'First Take' with Bryson Tiller is smooth and rhythmic while incorporating the best of the two artists and then we have the finale, arguably the best song on the album. 'Wonderful' features The Weeknd and goes harder than 99% of the songs released this year, a pulsating beat with an incredible hook, brilliant ad-libs and the haunting voice of The Weeknd. Glorious. The LA Flame isn't going to burn out for a long time yet.
10: Beyoncé – LEMONADE (Released 23rd April)
The most polarising and admired figure in music today is back and she returned with attitude and an agenda. Beyoncé has had quite the year of drama and the main part of it has involved the story behind this album and the alleged affair Jay Z had on Beyoncé. The album that came as a result of this was magnificent it has to be said and it has been widely recognised as such by many different respected figures; with the Grammy's awarding Queen Bey with NINE Grammy nominations, including Best Album and Best Song with 'Hold Up' which is one of her best songs in years. As well as a story of heartbreak, Beyoncé takes the opportunity to explore different avenues both culturally and musically. Culturally, she has songs such as 'Freedom' with Kendrick Lamar which is an absolutely brilliant song about black power and standing up against adversity and rebelling against the system. She also has 'Formation' which she performed at the Superbowl halftime show and that is a song with a great beat and a fantastic vocal delivery. She then decided to take musical risks too by collaborating with the likes of Jack White on the song 'Don't Hurt Yourself' where The White Stripes and Raconteurs' frontman delivers a powerful and rocky chorus alongside an angry Beyoncé performance. It is no surprise that this album has been so well received because it is not only sonically great, it also breaks down so many stereotypical barriers and she uses her platform to full effect. I just hope she will put it on Spotify soon…
9: Jack Garratt – Phase (Released 19th February)
A one-man band in every sense of the term, the guitar playing, drum hitting, keyboard tapping, vocal exploring production master has really shot to prominence in 2016. As the winner of the 2015 Critic's Choice Award at the BRITs, Jack Garratt has taken they hype in his stride and produced a masterful album. Singles 'Breathe Life' and 'Worry' charted very well and gave the world a glimpse of his life and his story but it is the rest of the album which sticks in the memory, mainly for the instrumentals. 'Far Cry' has a brilliant build up of piano before snapping into a beautiful vortex of synthesisers and bass boosters while keeping his voice solid and harmonic throughout. The same has to be said of my favourite on the album 'The Love You're Given' where Garratt uses a gorgeous instrumental which sounds like the soundtrack to doves floating elegantly through the air and demonstrates all of his vocal talents to craft a fine piece of art. I think the elegance of the album is something that stands out and it is something which nobody else has been able to match in this genre. Not bad for a debut eh?
8: Noname – Telefone (Released 31st July)
I'll forgive you for never hearing this album before or even knowing who she is but now I have your attention, PLEASE listen to this album. Another Chicago rapper who feeds the world pure positivity through the medium of good soulful music. 'Sunny Duet' is a calm finger snapper of a song which is impossible not to sway along to while 'Diddy Bop' sounds like Lauryn Hill if she was from Mars. 'Bye Bye Baby' sounds like a Legend Of Zelda soundtrack but in the best kind of ways, it is another toe tapper and this album is full of them. I could literally list every single song on here and tell you it is impossible to not move along to it, it is that good. So, if you've never listened to Noname before then today is the day you start, I promise you'll never look back and it'll bring joy to your life. How do these Chicago rappers do it?
7: Skepta – Konnichiwa (Released 6th May)
This is a contender for the best grime album of all time, it is right alongside Dizzee Rascal's 'Boy In Da Corner' and achieved a similar fate too by winning the coveted Mercury Music Prize which celebrates the best album release from a British artist every year. It contains Skepta's two biggest hits in 'That's Not Me' and 'Shutdown' which took the country by storm and started this grime revolution, a wave which artists like Stormzy and Giggs have rode for a couple of years now. The best song on this album hands down is 'Man', an absolute outburst of arrogance alongside the hardest beat I have heard all year. As well as that we have 'It Ain't Safe' which has a huge hook and that iconic line involving someone's mummy being on the phone, I'm sure you know it. 'Numbers' with Pharrell is another anthem and 'Crime Riddim' is a day in the life of a North London council estate. There's a reason this album won the Mercury and that reason is that it is absolutely sensational.
6: Chance The Rapper – Coloring Book (Released 12th May)
Speaking of Chicago rappers, here is perhaps the best of the new era of hip-hop. The future of the genre has come through with a gospel project for the ages and this isn't even an album it is a mixtape for goodness sake. The album's opener 'All We Got' has Kanye and a choir on it and is Chance's own Ultralight Beam, a simply beautiful beginning to the mixtape even if Kanye does sound slightly odd on it. 'No Problem' with 2 Chainz and Lil Wayne is a bouncy hip-hop track which is hard to ignore and has been nominated for Best Rap Song AND Best Rap Performance at this year's Grammys so it must be an anthem. It is difficult to pick highlights out from this because they're all highlights, from 'Summer Friends' to 'Angels' to 'Finish Line/Drown' we get a feel good spring in not only Chance's step, but now ours for listening to them. Then there is 'Mixtape' with Young Thug and Lil Yachty which took me time to get into but it's a hard track for sure, all three of them come hard on this beat and it shows Chance really can rap over all kinds of beats. This mixtape is a blessing to our ears, thank you Chance.
5: Kanye West – The Life Of Pablo (Released 14th February)
This is a god dream. Kanye has done it again, a simply faultless record for Yeezy as he produces yet another brilliant album. Hit after hit after hit, this album has some of the biggest songs of the year in it, you could quite easily name 5-6 songs on here which have charted very highly indeed and even that isn't enough given just how many bangers there are on here. 'Ultralight Beam' is a gospel track full of emotion, faith and Chance The Rapper, what a combination. 'Father Stretch My Hands Pt. 1' is a contender for beat of the year and Cudi kills that hook, 'Pt. 2' made 'Panda' famous so that makes it a banger in itself. 'Famous' with Rihanna was one of the more controversial songs of 2016 given the Taylor Swift line but regardless of that it is a brilliant song (shout out to Swizz Beats for that heroic beat), 'Feedback' is Kanye wilding out in the best way he can and it makes for a huge track. 'Waves' with Chris Brown is a floor filler with a huge chorus, as is 'Fade' with Post Malone and Ty Dolla $ign. 'No More Parties In LA' is Kanye's best rap performance in years and 'Saint Pablo' is the realest he has been since College Dropout days. Then we have the emotional tracks, 'Real Friends' is as real and honest as it gets, 'Wolves' and 'FML' are dark and mysterious with brilliant features and even better production. I think you get the message, Yeezy season has come and I don't know if it'll ever go away.
4: Post Malone – Stoney (Released 9th December)
12 months ago I viewed this guy as the one hit wonder who made 'White Iverson', how wrong was I? 'White Iverson' is an incredible song but who knew he had all this in his locker? Certainly not me. 'Go Flex' followed and that is the best song he has done in my opinion, a soft acoustic base with a subtle R&B beat on the side with some magnificent melodies to match. 'Too Young' is an open and emotional song about death and the fear of not achieving what you want to in life while 'Patient' is a banger about taking centre stage and using these great beats for himself rather than handing them to over people. Then came 'Congratulations' with Quavo which is a colossal tune about his success and then just when we think he might be running out of singles he drops 'Leave' which has some of the best melodies I have heard this year. So, SEVEN singles from ONE album, surely he has blown all of his best songs and left us with fillers? NOPE. 'Big Lie' is a supreme hype R&B track with a brilliant chorus and 'Feel' with Kehlani is a rhythmic masterpiece. This guy is 21 years old, that is literal insanity, nobody should be allowed to create an album this stacked with anthems at that age.
3: Radiohead – A Moon Shaped Pool (Released 8th May)
Upon reviewing this album I described it as "more than music" in that it was like a scroll of anecdotes from a prophet of our times, and that is how I view Thom Yorke these days, he is an overcasting figure above us mere mortals. This album only backs my viewpoint of Lord Yorke himself and the rest of Radiohead as what we are treated to is a modern classic, an album which when looked back on will definitely be comparable to previous Radiohead classics such as 'OK Computer' and 'Kid A'. 'Burn The Witch' is a stunning extroverted lead single and it is one that only Radiohead could get away with, you couldn't see an indie band release this and have it performed so impeccably. 'Daydreaming' is a brilliant follow up song to the opener and leaves you on such a high, it is like you're floating on a cloud, grasping at every word that is said by Thom Yorke and every chord that is played by Johnny Greenwood. 'True Love Waits' is a romantic piece of music which looks at the ugly side of the human race as opposed to the elements we deem beautiful and that in itself is a very realistic approach even if it may not seem it. Any more that I say about this album will just be repeating what I have said already, just listen to it and see for yourself.
2: Childish Gambino – "Awaken, My Love!" (Released 2nd December)
This man wrote 'Sweatpants' and 'Bonfire'. Just the logic of it doesn't make sense in my head. A man who wrote such satirical and sarcastic rap music has come back sounding like Prince in his prime. When 'Me And Your Mama' came out and I saw the title I was expecting the same old from Gambino, the witty laugh-a-minute rap music we got from his previous projects, but this? Wow. Choral, rhythmic, groundbreaking. Nobody was ready for this side of Gambino and it is an absolute pleasure to hear as he screams and shouts his love for his baby mama with vocal dexterity that I didn't think could possibly come from him. Then came 'Redbone' which is another stunner of a song about his girl cheating on him and the way he delivers it is damn near faultless with the smoothest beat you're going to hear in a long time. An absolute rollercoaster of an album which you just pray to never end. 'Boogieman' is a personal favourite of mine while 'Terrified' has a slick guitar solo which cannot be ignored alongside some brilliant vocal range from Gambino. The whole album is remarkable basically and this change of style to a funk-soul king has been the best decision he has ever had as a musician. Long live Donald Glover.
1: Frank Ocean – Blond (Released 20th August)
It finally arrived. FIVE YEARS OF WAITING and we finally got Frank Ocean's follow up album to 'Channel Orange'. The end result? Simply the best album of 2016 and perhaps one of the best albums of the decade. I rank this alongside 'To Pimp A Butterfly' by Kendrick Lamar it is that good. 'Nikes' is a mesmerising cut about the women that chase him and his desperation to stay away from them and it is done in such a way that makes it sound fresh, very difficult to achieve considering it is such a common topic among R&B artists. 'Ivy' is next on the track list and it has such a gorgeous calm rock sound to it with those guitar licks in the background alongside one of his best vocal performances on the whole album. 'Pink & White' is a toe tapping, finger clicking, feet shuffling certified soul anthem, the piano keys are heavenly and his voice follows suit. 'Solo' is Frank going in more of a hip-hop direction while still keeping that soulful atmosphere in the instrumental, I don't know how Frank manages to sound like a brilliant singer while he raps? His interchanging of the two is divine. 'Nights' is the best song on the album and it sounds like the sort of song that would have been recorded and instantly sounded like a hit, it just seems like something clicked with this song and it all came together to create a masterpiece. Andre 3000's interlude on 'Solo Reprise' is magnificent and further proof of his credentials as one of the best MC's of all time. I could speak about and listen to this album forever so let me tell you this, if Frank Ocean is going to continue to release music this good, I will wait 10 years for the next one because 'Blond' isn't getting old and that is a guarantee. Nothing got near it in 2016 and that is saying something it really is.